Vinyl Siding
Vinyl siding is attractive and easy to maintain. From new home construction to home renovation, the professionals at LYF Construction provide quality exterior vinyl siding installation for residential property owners.
We offer a selection of styles and colors to make your home truly unique. All work is done in accordance with local building codes. LYF Construction is licensed, bonded, and insured to provide top quality vinyl installation. Call (832) 304-6764 today for a free estimate.
Vinyl siding options.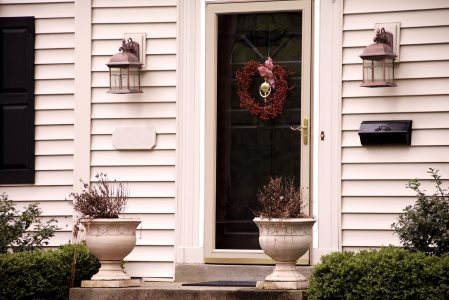 There are more choices than you might think when it comes to siding your home.
LYF Construction vinyl siding products come in a range of textures and colors, that can be combined in an infinite number of ways to customize the look of your home. Choose from:
horizontal siding
vertical siding
whole house siding
accent siding
window & door surrounds
wall & soffit transitions
insulated siding
Call (832) 304-6764 to speak with one of our vinyl siding experts.
Vinyl siding expertise.
LYF Construction has been in the home improvement business since 2003, providing precision vinyl siding installation for residential customers.
We offer a full spectrum of finishes, including:
cedar grain or cedar shake for a textured look
wood-grain or smooth
brushed or matte
Overwhelmed by the choices? LYF Construction professionals are available for a design consultation. Call (832) 304-6764 for assistance and a free estimate while you're at it.
---
Call for Fast FREE Quote
---