Patio Covers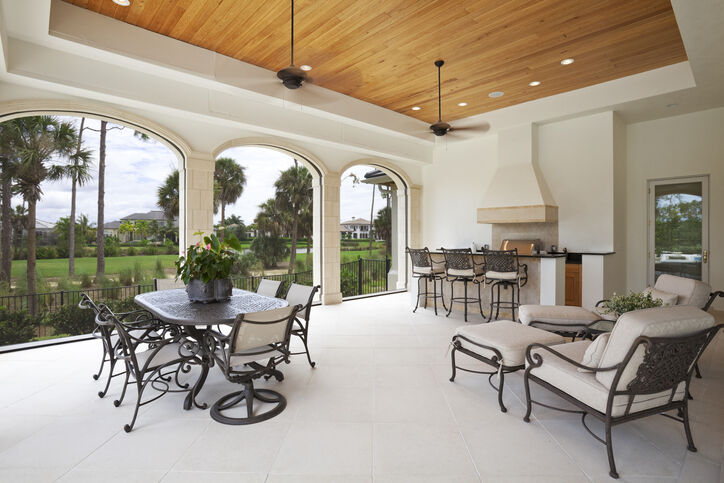 Do you want to make the most out of your deck or patio? LYF Construction is a trusted professional when it comes to patio covers. Patios often go unused on days that are too sunny or rainy, but a patio cover can help make your patio a much more usable space. Since 2017, LYF Construction has helped homeowners extend their living space with patio cover installation. Call now for a fast quote.
---
Call for a FREE Quote
---
Extend Your Living Space with a Patio Cover
Imagine how much more you could enjoy your patio with a patio cover. You could relax outside on a rainy night without getting wet. You can also enjoy a nice warm afternoon without baking in the hot sun. Patio cover installation helps make your outdoor spaces more livable.
Patio Cover Installation by LYF Construction
LYF Construction's patio covers are both durable and attractive. Whether you'd like your patio to be window ready or add screens, LYF Construction can help. There is a wide range of options and designs to fit your needs and budget. No job is too big or too small for LYF Construction, call now to learn more about our patio cover installation.
Choose LYF Construction for Patio Covers
If you are looking for ways to increase your livable space, consider patio cover installation by LYF Construction. Think of how much more you could utilize your patio if you could use it in a variety of weather conditions. We have helped people further enjoy their patios with our expert patio cover installation since 2017. Call now for a fast quote and reap the many benefits of having a patio cover installed by LYF Construction.
---
Call for Fast FREE Quote
---