Roof Repair in Katy, Texas
Do you need your roof repaired in Katy?
A roof is constantly exposed to the sun, strong winds, and other harsh weather conditions. Over time, all of these elements can damage the surface of your roof. LYF Construction, Fort Bend County's roof repair professionals, have been repairing Katy roofs since 2003.
We are Texas licensed, bonded, and insured to provide top quality roofing services in Katy, Texas. All of our roofers are Texas certified to provide Katy residential roof repair. Call (832) 304-6764 for a comprehensive, no-cost Katy roof repair estimate.
Katy roof repair is less expensive than roof replacement.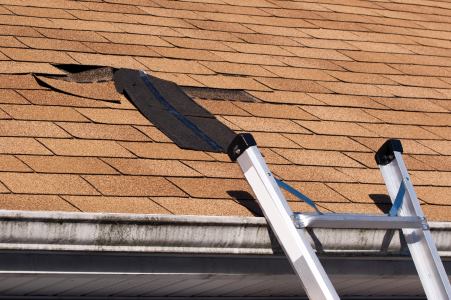 Worn, cracked, or curled shingles need to be repaired quickly to minimize the potential for more extensive damage to your Katy roof and even your home's interior.
The longer you wait to replace the damaged portion of your roof, the more likely it is that you will have costly secondary damage.
Once a Katy roof surface has been compromised, your roof is at risk for rotted sheathing and structural damage.
Secondary damage can include damage to your home's interior. Once water seeps beyond the sheathing layer, there is a potential for mildew growth and water damage to ceiling and walls.
If your roof has been damaged, call (832) 304-6764 for expert roof repair by the roofing professionals at LYF Construction.
Professional Katy roofing services.
Katy roof damage resulting from normal wear and tear, falling branches or trees, heavy snow, ice dams, fires, and even animals can be repaired by Katy's roof repair specialists at LYF Construction.
If your Katy roof damage is covered by your home owner's insurance policy, we can assist with the claims process to ensure that your claim is processed efficiently.
LYF Construction specializes in Katy residential roof repair for all types of roofs, including: asphalt or cedar shingles, tile, metal, and copper. Call (832) 304-6764 for expert residential roof repair in Katy, Texas.
---
Call for FREE Roof Repair Quote
---
WHAT CUSTOMERS ARE SAYING:
5★★★★★ - "The Owner was very helpful and goes the extra mile to assist you with your construction project. I have other projects to do in my home and plan to use his company. I had a bathroom remodel done and am happy with the outcome. Would recommend."

Jean in Houston, TX

2018-11-26