Attic Insulation by LYF Construction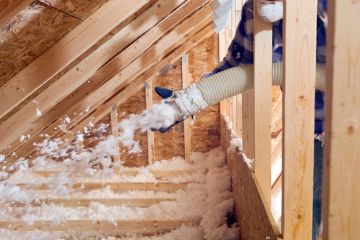 Are you looking to decrease your energy consumption by adding insulation to your attic? Insulation provides many benefits. It reduces drafts moisture from entering your home and protects against heat loss. Proper insulation of your home improves your comfort and decreases energy expenses. Since 2003, LYF Construction has provided blown in attic insulation to local residents. We've got the experience and skills necessary to professionally insulate your home.
Attic Insulation Done Right
The professional insulation installers at LYF Construction understand how to best insulate area homes. We utilize high-quality insulation products and optimal amounts of them to save you money on energy bills and keep your home maintained at ideal temperatures all year long. With over 16 years of insulation installation experience, LYF Construction can help you save money right away! Call (832) 304-6764 to schedule a free in-home consultation. (832) 304-6764
LYF Construction's home insulation team provides optimal attic insulation for at a fair price. Call LYF Construction today for more information on our blown insulation offerings.
---
Call for Fast FREE Quote
---